Account Transfer FAQ
Did League of Legends launch in your country or region? Do you want to play with your friends on a region different from where you started? Or, maybe you have moved countries altogether?
Whatever the reason, make sure you bring your account with you! This FAQ should answer some basic questions about transfers and it should also help troubleshooting  some common transfer issues.
---
---
The Basics
How can I purchase a transfer?
You can purchase a transfer in the store, by clicking the account button (the icon has a little person with a gear behind it) next to "Purchase RP".
Where can I transfer to?
Here is a list of available transfer locations in each region: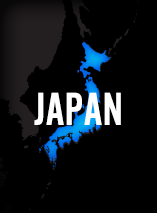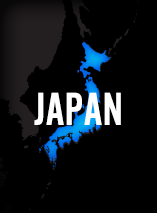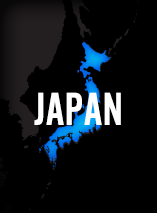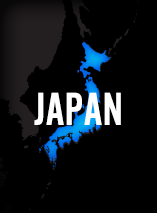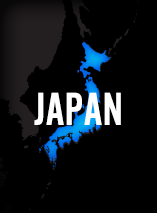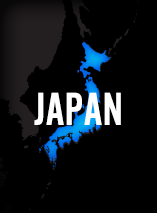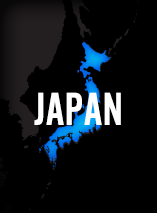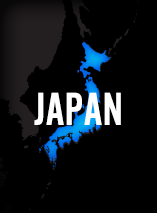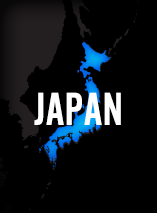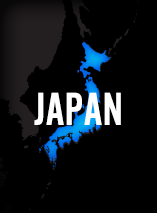 What can you tell me about the European server split?
We have a huge number of players logging in from Europe every day. Because it wasn't possible to host everybody on the same server, we ended up splitting the European server into EU West and EU Nordic and East shards on July 19, 2011. Anyone is welcome to play on whatever server they choose, however, for your consideration we made a list of countries that consider one of the above shards to be their "home server".
EU West

EU Nordic and East

Algeria
Andorra
Austria
Belgium
Benin
Burkina Faso
Cameroon
Central African Republic
Chad
Djibouti
France
Gabon
Gambia
Germany
Ghana
Gibraltar
Guinea
Ireland
Italy
Ivory Coast
Liechtenstein
Luxembourg
Madagascar
Malawi
Mali
Malta
Mauritius
Monaco
Morocco
Namibia
Netherlands
Niger
Portugal
Republic of the Congo
San Marino
Seychelles
Sierra Leone
South Africa
Spain
Sudan
Switzerland
Togo
Tunisia
United Kingdom
Vatican
Zambia
Albania
Armenia
Azerbaijan
Bahrain
Belarus
Bosnia and Herzegovina
Bulgaria
Croatia
Cyprus
Czech Republic
Denmark
Egypt
Estonia
Faroe Islands
Finland
Georgia
Greece
Hungary
Iceland
Iran
Iraq
Israel
Jordan
Kazakhstan
Kosovo
Kuwait
Kyrgyzstan
Latvia
Lebanon
Lithuania
FYROM
Moldova, Republic of
Montenegro
Norway
Oman
Palestine
Poland
Qatar
Romania
Saudi Arabia
Serbia
Slovakia
Slovenia
Svalbard
Sweden
Syria
Tajikistan
Turkmenistan
Ukraine
United Arab Emirates
Uzbekistan
Yemen
How much does it cost?
2600 RP for a one way transfer.
How do transfer tokens work?
Whenever there is a transfer promotion in any given region, eligible accounts receive a transfer token that can be used to transfer your account to a server specified in the promotion for free. You will only be able to use the token while the transfer promotion is active. If you choose not to use it, the token will be removed once the promotion is over.
How long does it take?
The transfers should be near-instantaneous.
I accidentally transferred; can you move me back?
We cannot reverse accidental transfers, so please be absolutely sure that you want to move between regions. We won't be able to refund it, either :(
But my friend pushed the transfer button when I wasn't looking!!
Sorry, but we are very strict about this stuff. Don't leave your computer unattended or unlocked when you are logged into your League of Legends account, especially in a public place! We have some tips on account security here.
But I am unable to purchase RP in the region I accidentally transferred to! What can I do?
Send us a support ticket and we will help you buy RP with other Payment Options.
My account was hijacked and transferred to another region. Do I have to pay to get back?
No. We will restore your account in the region where you were playing prior to the hijack. For more information about account recovery please see this article.

---
How will this affect my...
How will it affect my account?
Things that will transfer

Things that won't transfer

Summoner Level
Champions and skins (ward skins too)
Runes
Rune pages
Summoner icons
IP and XP boosts
IP balance
Remaining RP (after the cost of the transfer)
Hextech Crafting inventory
Champion Mastery levels
Hidden MMR value
Statistics: games played, takedowns, wins, etc
Loading screen borders
Your Placement Matches
Item Sets
Summoner name and username **

** as long as it is available on the new server


Friends list
Honor Points and Crests
Forum Badges
Current Ranked League placement


If you transferred to a new server, purchased a name change, and transferred back to your original server, your name change will NOT transfer with your account. Instead, your account will be tied to the Summoner name you had before transferring from the original server. If you wish to keep the name you purchased, send us a ticket and we will do our best to help you.
How will it affect my latency?
Please bear in mind the geographical distance between your location and any given region that you are transferring to. The regions in League of Legends are divided based on server and network infrastructure proximity and are not defined geopolitically.
How will it affect my Ranked Standing?
You will be seeded into a Ranked League after you play 1 Ranked game on your new server. The seeding will be based on your current MMR in relation to the MMR of everyone on that server, so you could end up in a different Tier or Division compared to the League you were in on your original server.
If you ever decide to transfer back, please keep in mind that you will return to the rank you were at when you left the server, minus any LP decay that would have taken place if a significant amount of time has passed. Your standing is tracked independently on each server, so LP decay will only affect the Ranked standing of the account on the server you have NOT been playing on.
For more information on MMR decay, check out our Ranked Play FAQ.

---
Common Issues
My summoner name or user name is taken on the server that I want to transfer to.
You will be prompted to change your username and Summoner name during the transfer process. Please make sure to remember what your new username is, as you will need it to login to your new server!
I want to transfer on a patch day.
When there is a new patch, transfers will be unavailable until the destination server has finished patching. Please wait until the server you want to transfer to finishes the patching process.
I have an old NA account before EU existed and want to transfer to one of the EU regions.
As of April 18, 2016, we're no longer offering NA-EU account merges. If you'd like to play on one of the EU regions, you'll have to transfer your current account or create a new one.
I am getting an Inactive Summoner name collision.
Inactive names cannot be claimed automatically through transfers, but you can complete the transfer by sending us a ticket. Please include the information listed below.
My transfer failed for some reason not listed above. What do I do?
Please send us a ticket with the following information:
Username:
Current Summoner name:
E-mail address:
Current server (NA/EUW/EUNE/etc):
Server you want to transfer to:
A screenshot of your error: